Add Waterless Beauty Consultant Enrollment Kit (required)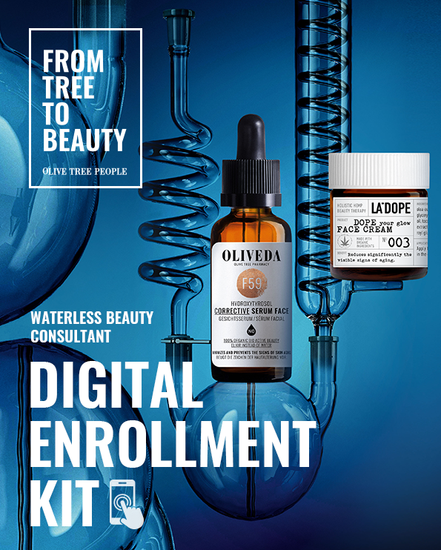 Your Digital Enrollment Kit grants you access to everything you need to jump-start your business.
This includes:
Your personal website
Behind the Counter (this is your back office)
Your customized training platform
Choose Starter Sets (optional)
Your Personal Information
Fill in your personal information below to join the movement for waterless beauty.
*Required Fields
Sign In Information
Please note that the password must contain:
at least 10 characters

upper and lowercase characters

at least one number

at least one symbol
Your Address

Your Birthday
Just need a birthday to confirm that you're 18 years or older! As Oliveda do, we'll keep it safe and act like we never saw it.