The Future of Beauty is Waterless
We don't say that, but the world's leading research institutes and most renowned magazines such as Mintel, Vogue, Forbes, Haper's Baazar and many more ...
... It's Not a Trend, It's a MovementMake it Yours!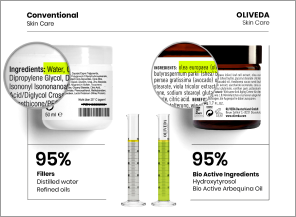 Our Uniquiness –
The Difference
Did you know that every cream skincare product that has water as the first INCI contains about 70% water. We are the pioneers in waterless beauty and want to revolutionize the beauty industry with you.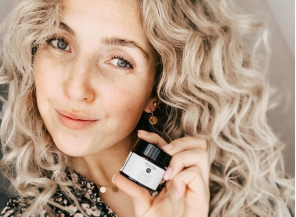 Make it Yours!
The Opportunity
We are the future. Waterless skincare grows 140% faster than all conventional skincare including organic dr. brands etc. Make it yours and earn 25 and 35% of your customers' purchases.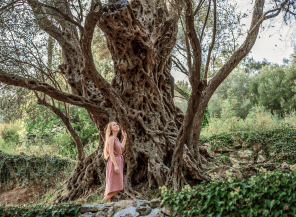 Our Mission + 70% more potency
Our mission is to heal the world with the power of our mountain olive trees. Our largest organ, the skin, trees without wich life is not possible, and clean water for Africa. 70% more potency make it possible.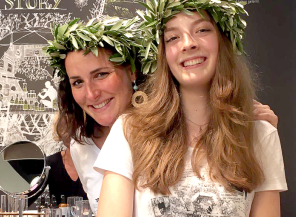 Olive Tree Family -
be a part
We will raise people's awareness and sensitize them to true self-love. It starts with our thoughts and what we put into our body inside and out.
Our cycle from tree to beauty
Our mission is to heal the world with the power of our mountain olive trees. For this, we take over large lands with wildly growing mountain olive trees, cultivate and eco-certify them. The mountain olive trees then supply the worldwide unique 'Holistic Beauty Molecule' hydroxytyrosol, which protects human cells perfectly (ESFA and FDA studies) and protect the cells of the trees up to 4,000 years. This globally unique Beauty Molecule, which is only found indigenously in our mountain olive trees, replaces 100% of the 70% water phase that is otherwise common in skin care products. The products are therefore 70% more efficient than those based on water.
The water that we do not use in our products we bring to the people in Africa by building water wells, last with the Maasai in the Kilimanjaro region, most recently in 2021. 2.5 billion people on our planet have no direct access to clean water.
From Tree to Beauty - Make it Yours
3 simple steps:
1. Enroll for $50
Your digital starter kit has everything you need to start your Waterless Beauty Business.
2. Select a Mentor
Your Mentor will help you to build your Waterless Beauty Business. If you don't have a mentor we will help you to find the right one.
3. Shop (optional)
Start with one of our limited offer Starter Sets or shop anytime with a 25% discount.
This is included when you enroll:
Your Personal
Website
You earn when someone shops with you and you also can assist and communicate over your personal website.
Healing Olive Tree Sound Bath (real time)
Share the healing frequency with everyone for free. You will reach out and attract many people on this amazing and world wide unique way.
OliveBrain Regimen Builder
OliveBrain helps determine exactly the products your customers may need by analyzing millions of data points from their personal profile.
Waterless Beauty Training
Our online Training Platform and support team will help you build your Waterless Beauty Business.
Business
Tools
Dashboard for managing your sales, marketing, your organization and your earnings.
Support
Team
We will support you with our experienced customer service team to reach your goals.
Our Uniqueness
We are leading a movement with our cycle from tree to beauty. Watch how we helped revolutionize the beauty industry.
Be a Waterless Beauty Entrepreneur
who inspires the world with our holistic cycle from tree to beauty.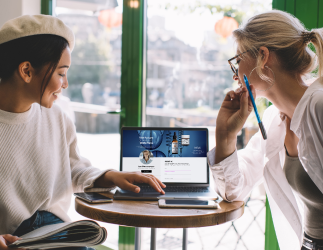 Distribute Your Website
Share the products you love and our worldwide uniqueness and the power of the olive tree sound bath to inspire the world.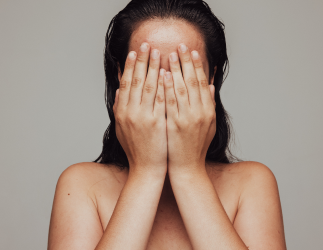 500% more skin diseases
In the last 50 years, skin diseases have increased by 500%. The reason: 95% of beauty products are based on fillers (water and refined oil). That is why Waterless Beauty is growing 140% faster than conventional skin care.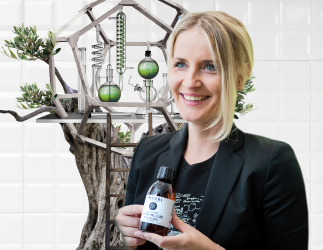 Olive Tree House Pop Up
Our first product was developed the treehouse also the olive tree therapy (approved by conventional medicine). Host an Olive Tree Pop Up with friends and family to share the incredible benefits of our products.
Meet our community
We are powered by people. Our Consultant community is united by the mission to help the world with the power of mountain olive trees and bring waterless beauty into the hands of everyone with the opportunity to earn additional income along the way.
84% retention rate with our customers – become a Waterless Beauty Consultant and let's change the industry together.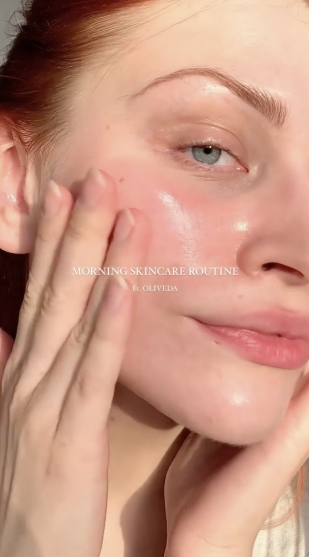 Meet Olivia
"I have been dealing with really bad acne and I tried everything from peeling pads and high intensity tretanoin I just couldn't stop the breakouts. Its been 3 weeks since I started using this and I have seen a significant difference in my skin! Its started to clean up, the marks are fading and no new breakouts."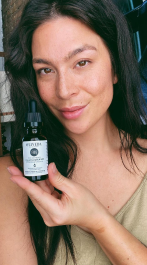 https://cdn.shopify.com/videos/c/o/v/c1c1a247dca04f7da70fe37e3bc83de9.mp4
Meet Marta
"These products are amazing! My skin feels so supple, and somehow feels exfoliated the day after using! I don't know how they do it but I love it! I also think it smells so good!"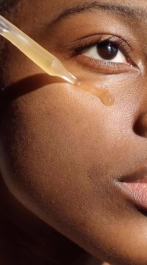 https://cdn.shopify.com/videos/c/o/v/be4597b1bbc248b19a8dc2e17dc1f430.mp4
Meet Sophia
"Can't get enough! Skin feels so soft and bouncy to touch right after the application, I can see my skin getting more radiant and plump day after day. I use it in combination with F63 cell active face oil serum and the duo is totally phenomenal!!"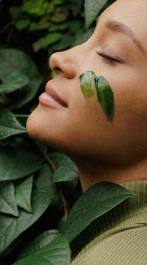 https://cdn.shopify.com/videos/c/o/v/e2d4c625ad8746688909372a5ac8fdf7.mp4
Meet Isabella
"This is heaven on my skin! I have been using it twice a week for the last 2 weeks and my skin is so happy. I typically only use organic and plant based items on my skin since it's so sensitive and this really worked wonderfully. I adored how hydrated it left my skin after this month's winter dryness. Will gladly get again once this container is complete."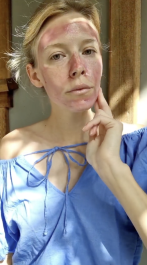 https://cdn.shopify.com/videos/c/o/v/150cbad4bc3443aa9cff139538d7a3eb.mp4
Meet Flora
"I am excited... The mask completely meets my expectations and my facial skin shines again. Just in winter I often have to fight with redness and dry patches. It is currently so, that my hormone balance is a little out of order and I have to fight increasingly with inflamed pimples. Though with the new mask, all these problems are 'wiped away' ... I have a beautiful skin without redness and irritation again."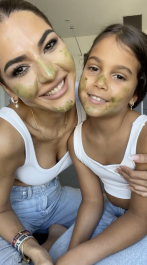 https://cdn.shopify.com/videos/c/o/v/72fbfe19d8574733923c3753c3f5a80a.mp4
Meet Della
"So, I have really long searched for a suitable cosmetic and tried a lot. But now finally also found. My skin has become much better, fewer pimples, less redness and no longer greasy! And the best my blue undermined eyes there is no more!!! Meanwhile, I could also convince my mom of Oliveda, she is also thrilled."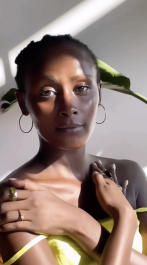 https://cdn.shopify.com/videos/c/o/v/e7b9367465724ee6925daf5673b71575.mp4
Meet Zayla
"I am so happy to connect with a product so natural and connected to nature like myself finding balance with god and nature. The packaging was beautiful and the product book so helpful and the personalized note that came with my purchase just so touching. Never felt so so much care that has gone into a product ever."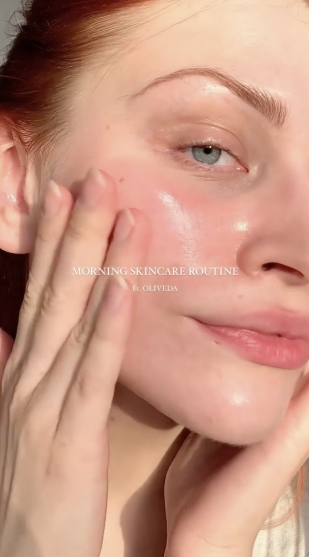 https://cdn.shopify.com/videos/c/o/v/cb5faa6255494541a7663c622cb438d1.mp4
Meet Olivia
"I have been dealing with really bad acne and I tried everything from peeling pads and high intensity tretanoin I just couldn't stop the breakouts. Its been 3 weeks since I started using this and I have seen a significant difference in my skin! Its started to clean up, the marks are fading and no new breakouts."
Frequently asked Questions
What do we stand for?
We never put water first, as is the case with traditional emulsions. Our emulsion builds up entirely without water, which is why the Olea Europaea cell elixir comes first for us. However, water can be contained elsewhere in the INCI's as a breakdown from other ingredients of the respective product beyond the emulsion base.
If fragrances are also used, then only a composition of essential oils is used. According to the EU Cosmetics Regulation, these are then summarized under the generic term perfume in the INCIS. Plant allergens such as linalool have to be shown separately according to the EU Cosmetics Regulation. In principle, OLIVEDA avoids all kinds of synthetic fragrances.
Our products are vegan except for those in which we use honey from our own bees.
All our products are part of our Holistic Cycle. We protect handicapped mountain olive trees and extract from them the unique and most powerful naturally occurring antioxidant hydroxytyrosol with which we create transformations of the skin and the entire lifestyle, and we bring the water that is not in our products to the people of Africa by digging wells there build. 
Our products are made in Germany with the raw materials from our own organically certified mountain olive trees.
Our products are all bio active and organic.
Our products are cruelty free.
What is a Waterless Beauty Consultant?
Someone who has decided to become a Waterless Beauty Consultant to sell our Waterless products and/or build a business as part of the worldwide Waterless Movement.
How do I sign up to sell Waterless Beauty products?
Anyone who loves our products and mission is encouraged to become a Consultant to help revolutionize the beauty industry
with our innovative products. Go to olivetreepeople.com and click Join Us to join today!
How much does it cost to become a Waterless Beauty Consultant?
The OLIVE TREE PEOPLE Digital Kit is $50 and includes access to ongoing Waterless product training, business training, business analysis, and digital marketing tools. In addition to your own website, you have the opportunity to share the Olive Tree Sound Bath with people free of charge and invite them to test OliveBrain.
What are the Benefits of Becoming a Waterless Beauty Consultant?
As a Consultant, you can earn up to 35% commission on sales to your clients. If you want to build a team as a Consultant, you earn money by mentoring and leading your teams. In addition, OLIVE TREE PEOPLE offers exciting incentives such as trips to the Tree House or to Africa to visit our wells and build more. You also get exclusive access to events that are by invitation only. As a special benefit, Consultants can purchase most of our products at a 25% discount.
Can I register with OLIVE TREE PEOPLE as a Waterless Beauty Consultant if I am affiliated with another direct selling company or can I affiliate with other direct selling companies if I am already registered with OLIVE TREE PEOPLE as a Consultant?
You can, but you should read the registration policies and procedures carefully. As part of the agreement during registration, Consultants agree that they will not solicit other OLIVE TREE PEOPLE Consultants to affiliate with other direct/social/distribution businesses.
How can I make money as a Waterless Beauty Consultant?
As a Consultant, you can earn money by sharing OLIVE TREE PEOPLE with friends, family, acquaintances and everyone else in your sphere of influence, for example by drawing attention to the approx. 70% water in over 99% skincare products. Almost everyone has products in their bathroom where water and/or aqua are the first ingredients. You can also use our Olive Tree Sound Bath to generate new contacts and OliveBrain to offer free analysis.

Consultants can earn up to 35% commission on the sales credited to them. Consultants also earn additional income from successfully mentoring and leading a team.
What happens after I have registered as a Waterless Beauty Consultant?
As soon as your Consultant application has been accepted, we will send confirmation via email, along with a notification to your mentor. You'll then receive access to your back office where you will find training and other offers for new Consultants.
Do I have to buy products or do I have to keep inventory?
Of course not! There are no minimum order quantities or inventory requirements. Sales can be placed directly with OLIVE TREE PEOPLE and shipped from our warehouse to the customer.

If you choose to purchase OLIVE TREE PEOPLE products to share at small social events or pop ups, consider a Starter Set available at the time of your enrollment. OLIVE TREE PEOPLE also offers a 365-day risk-free return policy.
Can I determine the quantities of products myself each month?
In order to advance as Consultants and earn volume on the team, sales to clients and members are expected and monthly volume targets apply. Joining Olive Tree People as a consultant is a special affiliation for those who intend to share our brand and mission with others by selling our products.
What can I do if I realize that being aWaterless Beauty Consultant is not right for me?
We support you, even if your personal situation should change. If you decide OLIVE TREE PEOPLE isn't right for you, please reach out to your mentor first. Should you decide to end your time as a Consultant, please contact our Support Team, which can be found on the Contact page.
Can OLIVE TREE PEOPLE Waterless Beauty Consultants sell on online sales Platforms like eBay or amazon?
Independent Waterless Beauty Consultants sell products exclusively through their personal OLIVE TREE PEOPLE website or in person. OLIVE TREE PEOPLE has a zero tolerance policy for anyone selling products through sites like eBay or Amazon. Independent Consultants selling products on unauthorized websites will have their contract immediately suspended and their account eventually terminated. Third party websites claiming to sell OLIVE TREE PEOPLE products are not affiliated with our company and are not authorized resellers of our products. Products sold through these websites are diverted and therefore may be watered down, expired, out of date or counterfeit. In addition, these products may have been previously used and may not be safe to use or perform as tested. OLIVE TREE PEOPLE is unable to provide product warranties and process product returns for purchases made through unauthorized resellers including Amazon, eBay, Makeup Alley, Beauty Story Depot, Varagesales, Google Shopping, Skincare Korner, TaoBao, Yahoo Shopping, Poshmark, Allegro, Kijiji, Facebook Marketplace, Gumtree and Alibaba just to name a few.
Is OLIVE TREE PEOPLE a pyramid scheme?
No! The OLIVE TREE PEOPLE Compensation Plan is a standard legal sales strategy that pays commissions to independent OLIVE TREE PEOPLE Consultants who sell products to customers and manages other team members who do the same. OLIVE TREE PEOPLE does not pay commissions just for recruiting other Consultants, only when products are sold. Similar compensation structures are implemented by the vast majority of direct selling companies. Conversely, a pyramid scheme is illegal and OLIVE TREE PEOPLE does not operate such a scheme. We also pride ourselves on actively training our independent consultants on compliance with our policies and procedures.
Can I buy OLIVE TREE PEOPLE products in store? Can I buy them online?
OLIVE TREE PEOPLE is a social marketing company that sells products through a network of independent Consultants called Waterless Beauty Consultants. Each OLIVE TREE PEOPLE Independent Consultant has a personal online shopping website that can be sent directly to Customers. The only way to ensure your product is an authentic OLIVE TREE PEOPLE product that meets our quality standards is to buy our products directly from an independent OLIVE TREE PEOPLE Consultant or at us.olivetreepeople.com. We cannot guarantee the quality, safety or authenticity of products purchased elsewhere.